What is gastric sleeve surgery?
The laparoscopic gastric sleeve surgery, also known as vertical sleeve gastrectomy (VSG) or sleeve gastrectomy is nowadays one of the most commonly performed weight loss procedures around the globe.
The gastric sleeve involves the surgical removal of 70% of the left portion of the stomach, leaving behind a small pouch which resembles the shape of a coat's sleeve.
The significant change in the size of the stomach allows patients to feel full and satisfied with just small and healthy portions of food. This results in fewer calories consumed daily, and over time can produce dramatic, yet safe, weight loss results.
The reason this procedure has become extremely popular is because the gastric sleeve success stories are abundant around the world and the downsides are scarce. If you would like to watch some examples of actual patients you can see our gastric sleeve before and after gallery.
Dr. Rosales has a good deal of experience with this procedure after participating in over 4500 if these, Obesity Free offers you the great advantage of choosing out of three different locations at Monterrey, Piedras Negras and Laredo which lets us cover anyone's needs and preferences regarding geographical location and budget.
Our Gastric Sleeve Packages and Prices
If you compare the cost of Gastric Sleeve Surgery in the United States, when having it done in Mexico, you can save from 50% to 70%.
ALL INCLUSIVE PACKAGE PRICING
Piedras Negras and Monterrey: Starting at $7500 USD
OUR PACKAGES INCLUDE:
Detailed pre and postoperative nutritional information/guidance.
Hospital stay (2 nights).
Hotel (1 night, day before surgery).
All ground transportation within the city you choose.
Pre-operative tests (example: blood test, chest x-ray, electrocardiogram, etc.).
All the Medical Fees (anesthesiologist, cardiologist, etc).
Surgery and all necessary materials (only FDA approved materials are used).
Post-operative medications at discharge.
Obesity Free is your best option
Reliable Care
At Obesity Free, a leading weight loss surgery practice in Piedras Negras and Monterrey we offer top-notch technology, materials, facilities and, of course, excellent bedside manners. All of the supplies and technology used in our facilities are FDA approved.
Follow Up
We will provide real close follow up before, during and after your surgery, we actually encourage you to keep us posted on our progress in each and every phase.
No Hidden Fees
We offer our patients all-inclusive packages and a fixed price policy. That means that once your individual needs have been assessed and a treatment plan has been chosen, Dr. Rosales and his staff will work with you to keep treatment within your budget.
Our Bariatric Hospital for Sleeve Gastrectomy in Mexico
The Piedras Negras Medical Center/Hospital de Especialistas, is less than 1 km from the border and is considered one of the best in the northeastern border region.
The experience of our staff and the sophistication of our teams exceed the standards used in Mexico and are comparable to those of the United States.
This hospital would qualify as a Level II Traumatology center in the United States.
The hospital is made up of private rooms for patients and a companion. Dr. Rosales and two English-speaking nurses will be there to monitor your progress throughout your stay.
We have the best Bariatric Surgeon
With more than eight years of experience, Dr. Rosales has performed thousands of laparoscopic general and bariatric surgical procedures.
Over the last few years, he has focused exclusively on performing the Gastric Sleeve and the Gastric Band for weight loss. He and his team have developed an advanced technique with excellent weight loss results and low morbidity and complication rates after surgery.
Gastric Sleeve Results and Testimonials
Initial weight: 315 LBS
Current weight: 170 LBS
LOST 145 LBS
She suffered from high blood pressure and thanks to the gastric sleeve she no longer needs to take medications and it has kept under control.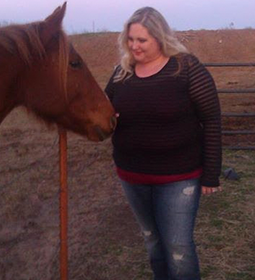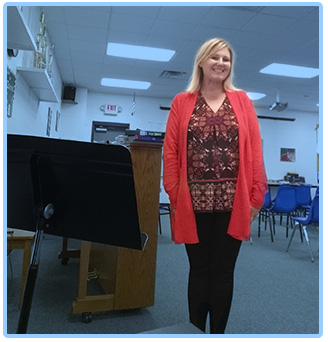 Initial weight: 296 LBS
Current weight: 175 LBS
LOST 121 LBS
I went from a size 22 jeans to a loose size 8 and a size 2x/3x shirt to a loose medium. I feel like a brand new person.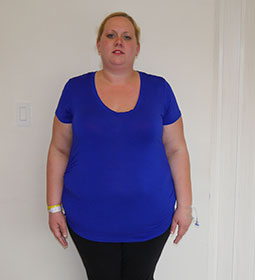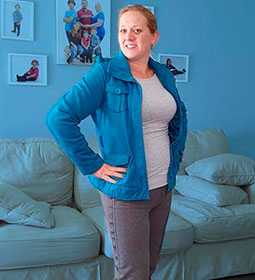 Initial weight: 325 LBS (147 KG)
Current weight: 200 LBS (90KG)
LOST 125 LBS (57 KG)
Enrique suffered from high blood pressure, he is now medication free; enjoying life and the activities he used to do.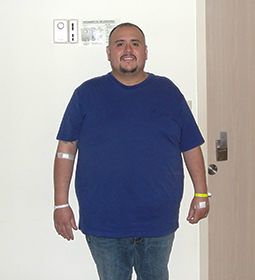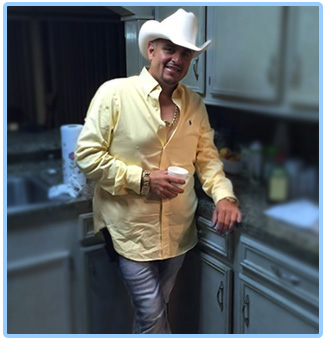 Who is a Candidate for Gastric Sleeve?
Those who meet the following criteria are candidates for this bariatric procedure:
Have failed to lose weight with diet and exercise after trying for 6 or more months under medical supervision.
Are Morbidly obese (Body Mass Index) BMI > 40).
Are severely obese (BMI 35 to 39.9 with co-morbidities*).
Are 100 pounds or more over your ideal body weight.
Have acceptable operative risks.
Free from any substance dependency (drugs/alcohol).
Are mentally prepared to change eating habits.
Are in good mental health (free from psychological or emotional conditions that may contraindicate bariatric surgery).
Are well informed on the treatment options and what bariatric surgery can and cannot accomplish.
Advantages of Gastric Sleeve Procedure
Excess weight loss of around 70% of in a period of time from 12 and 18 months after surgery.
Considerable decrease in the hunger sensation, because the portion of the stomach that is removed is the one that produces the ghrelin hormone that causes this sensation.
Short operative time in the hands of experienced professionals, since it is a less invasive procedure than gastric bypass or duodenal switch.
No risk of anastomotic ulcers or internal hernias as in the gastric bypass.
Less chance of regaining the lost weight.
Adequate control of high blood pressure, diabetes and other obesity related conditions.
Much lower risk of complications in the medium and long term.
Very low mortality rate (less than 0.5%).
Pre-op Diet for Sleeve Procedure
A liquid diet is essential to prepare the body in order for the surgery to be successful and the best possible results to be achieved. It serves as a form of mental and physical preparation of the body for the change that a new lifestyle and new eating habits represent.
However this does not mean that the patient will have to be on a liquid diet for life. Patient's BMI will determine the time needed to do the diet before surgery.
The idea is that your diet should be high in protein but low in fat and carbohydrates and therefore low in calories too.
Precautions Before Surgery
1. Quitting smoking and drinking alcohol before surgery
2. Lean on your loved ones and talk to them about the procedure and its implications
3. Give your surgeon all your medical records
4. Stop every medication your surgeon tells you
5. Get to know your surgeon
6. If you are foreign patient, plan an appointment with your PCP
Gastric Sleeve Post-op Diet
The gastric sleeve post op diet is mandatory for two main reasons: to reduce to the maximum the chances of complications and to give entry to the new lifestyle and eating habits that the patient should embrace.
This does not mean that the patient won't be able to eat "normal" food, eventually he/she will be able to do so, but in small healthy portions.
Phase 1: Week One - Clear Liquid Diet
Phase 2: Second and Third Week - Full Liquid Diet
Phase 3: Week Four - Diet based on pureed food
Phase 4: First Month - Solid diet
Traveling to Mexico for a life change
Piedras Negras, Coahuila, is a medium-sized, quiet and peaceful city that borders with Eagle Pass, Texas and only 2.5 hours (by road) from San Antonio, Texas, where we ask you to arrive so that our driver can pick you up.
The San Antonio International Airport has direct flights and a global connection. Ground transportation will be provided by us, at no additional cost, in a recent model van/vehicle with all the necessary equipment for your comfort.
We can perform your Gastric Sleeve Surgery in Monterrey, Piedras Negras or Laredo, depending on your preference and budget.
Call Today
Toll Free
(877) 9-SURGERY
(877) 978-7437
About Dr. Rosales
Dr. Gabriel Rosales, a leading bariatric surgeon in Mexico and head of Obesity Free, is focused on the surgical treatment of patients who have struggled with excess weight for years. For Dr. Rosales, there is no better reward than having a satisfied patient who has achieved his/her weight loss goals. His key to success is a well-developed surgical technique and quality medical care from beginning to end.